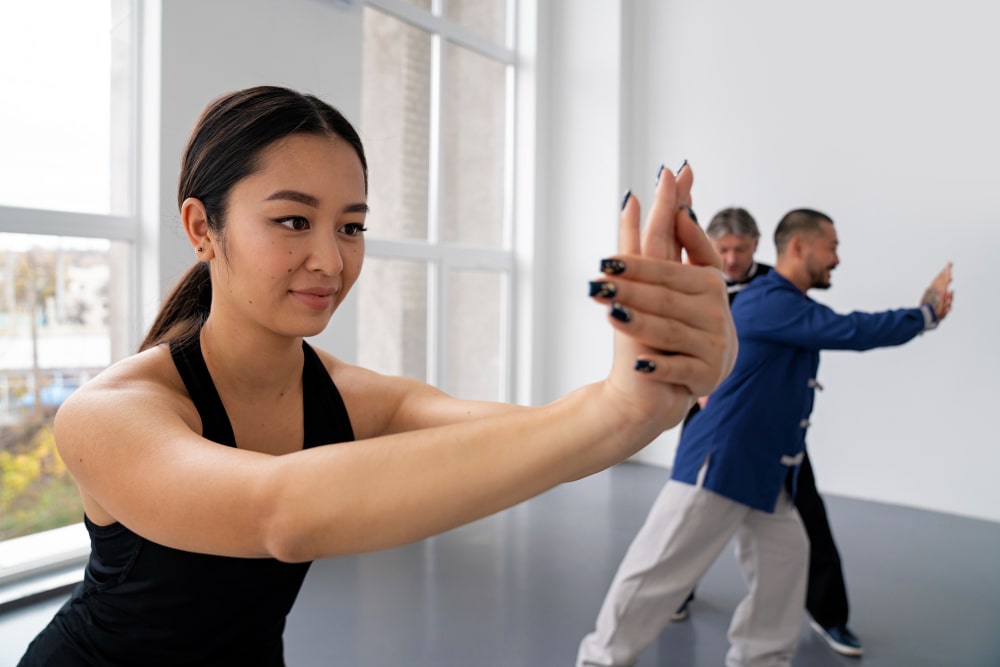 ​Qi-Gong is a holistic healing practice of exercise and meditation that encourages movement, awareness, and breathing techniques to promote relaxation, full body circulation, and stress relief. These exercises have been practiced in China for over 3,000 years and are now popular all over the world. Qi-Gong means "life energy" and "cultivation" where the ultimate goal is to balance and center the individual while gaining energy and clarity of mind, body, and spirit.
Qi-Gong therapy helps to increase muscle strength and flexibility, boost energy, improve balance, prevent and rehabilitate injuries. It has also been an effective method of treatment to improve sleep patterns, digestive ailments, headaches, and chronic pain. Patients report an overall better mood with lower levels of anxiety, depression, and stress.
Patients are taught specialized, gentle, and graceful Qi-Gong exercises and forms that help with mindfulness, posture, fluid movements, and inner peace. This practice can be done either sitting, lying down, standing, or even while walking.