Chinese Medical Massage (Tui-Na)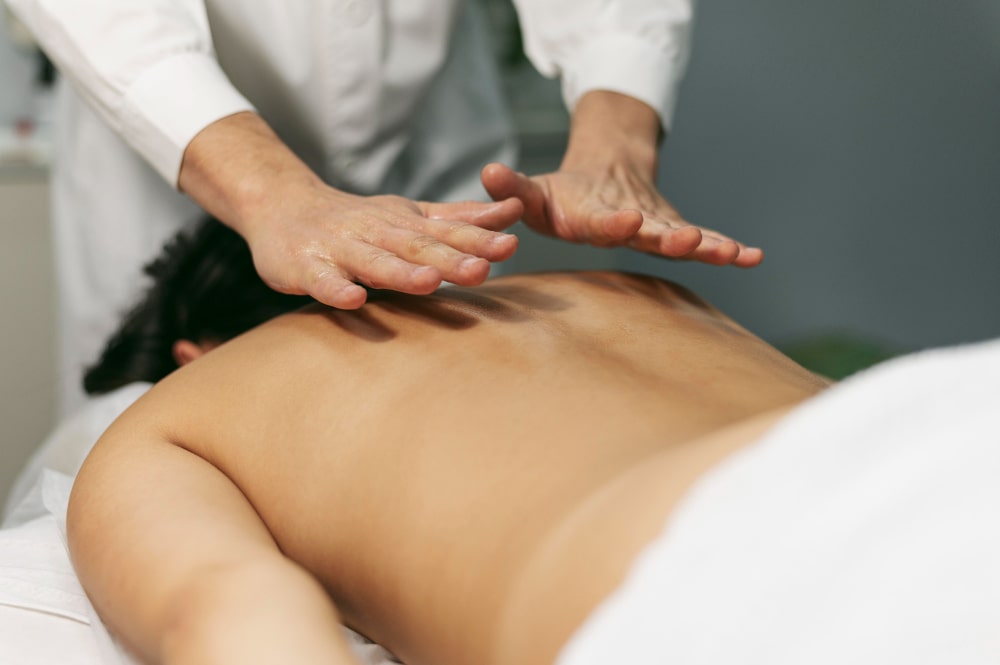 Chinese Medical Massage (Tui-Na)
Chinese medical massage, also known as "Tui-Na" therapy, can be traced back to the Ming Dynasty. Tui-Na treatment follows the same principles and diagnosis as Traditional Chinese Medicine and addresses specific patterns of disharmony in the body.​
Tui-Na means, "pushing and grasping" and is a form of therapeutic massage which can be used to compliment acupuncture therapy. Tui-Na therapy incorporates rolling, grasping, pushing, kneading, pressing, tapping, rubbing, vibrating, and shaking techniques to balance acupuncture points and muscle groups along the body. These various medical massage techniques are used by the practitioner to help balance and stimulate channels, harmonize the body, and improve the free flow of qi in the meridians. Uninhibited qi flow is essential to regulating and harmonizing the mind, body, and spirit, thus preventing disease and illness. These various Tui-Na techniques help to dispel stagnation, remove blockages, nourish and boost the immune system, increase energy, rehabilitate injuries, improve circulation, and settle the mind.
Tui-Na therapy treats a variety of acute and chronic internal and external conditions. It is an effective method of treatment for musculoskeletal conditions including pain in the neck, shoulder, back, hip, arms, legs, and joints. Tui-Na also aids in the relief of many stress related conditions, digestive, respiratory, and reproductive ailments, including insomnia, headaches, migraines, constipation, irritable bowel syndrome, premenstrual syndrome, and emotional disorders.
This treatment benefits children, adolescents, adults, and the elderly. Many sports athletes, martial arts practitioners, dancers, coaches, and trainers are benefiting greatly from Tui-Na treatments. Patients often report feeling energized and relaxed during and after the treatment.