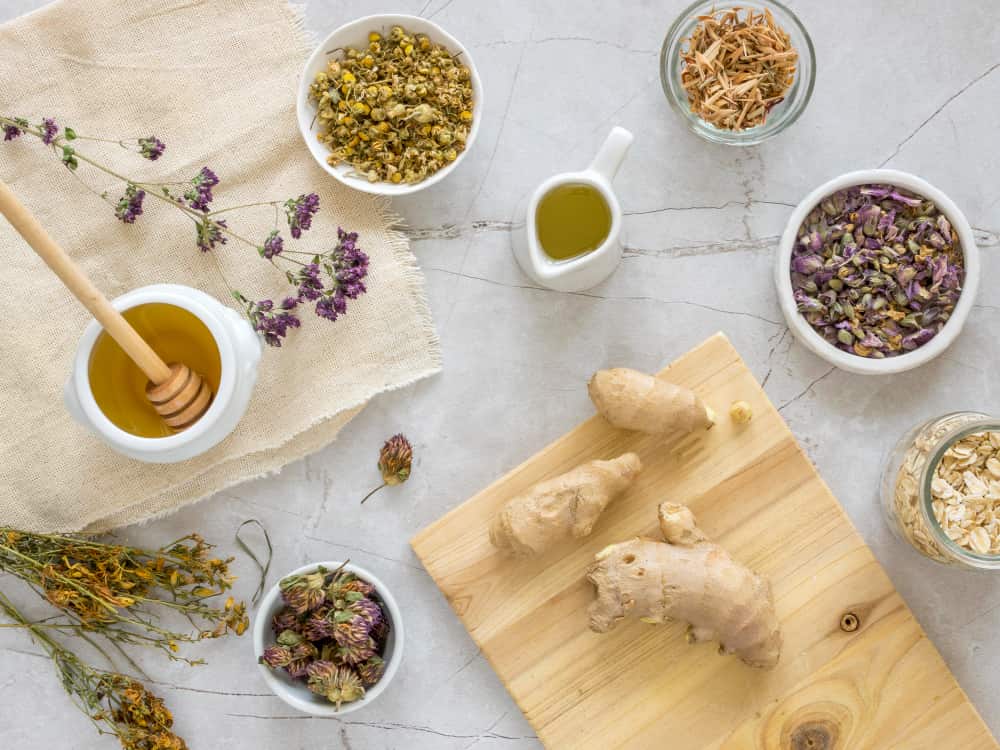 Chinese Herbal Medicine has been around for over 2,000 years and is one component of Traditional Chinese Medicine. Chinese herbal formulas and remedies include more than 300 different natural ingredients that work in harmony and aid in the treatment and prevention of health-related conditions. It is highly effective especially when paired with acupuncture treatments, and it aids in the relief of many conditions while restoring health, harmony, and balance to the body.
Herbs used in each formula are primarily of plant origin consisting of roots, stems, seeds, branches, leaves, twigs, and bark. Other herbal constituents involve rocks, minerals, and animal products. Each formula has anywhere between 4-12 different natural ingredients that complement one another working in a synergistic way. Prescribed formulas are administered in the form of pills, capsules, raw materials, tinctures, powders, soaks, plasters, and poultices.
Our practitioner customizes formulas specifically tailored to the needs of each patient and based on the diagnosis and treatment plan of the patient.